Weed problems?
Selectively eliminate weeds with this simple device which is both economical and environmentally most acceptable
The Selector: a new unique dependable applicator, is the answer to spot treatment of unwanted vegetation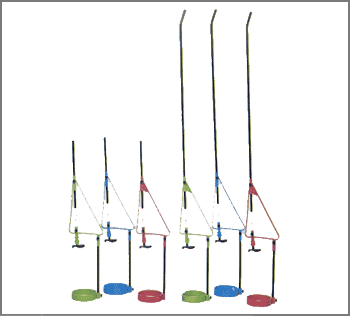 Use the Selector to reduce environmental pollution
In todays's world, everyone has a responsibility to reduce environmental pollution. The selector is an important tool in achieving this goal. By applying the herbicide Glyfosaat directly onto the target weed, soil pollution is minimized.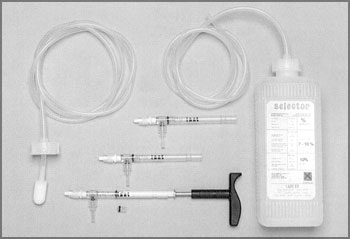 The Selector has the following advantages:
Safe to use in all crops
User frienly
Owing to its simple yet sophisticated design and construction, it is a unique trouble-free applicator
Sieve systemprevents clogging
Lightweight construction
Made of high quality synthetic materials, it is feather-light in weight and easy to handle (only 300 grams)
Exact dosages of weedkiller can be applied
Design includes a precise dosage adjuster.
Very economical in use
40,000 to 80,000 unwanted weeds can be treated with just one litre of Glyphosate 360 gram.
Easy to assamble and dismantle
Separate componants are available.
Available in two lenghts:
Standard
Short for ridge and bed cultivations.
The Selector can be used to control unwanted vegetation
Spot treatment with Glyphosate in a wide variety of situation such as:
All crops
Pasrtures
Public greens
Domestic gardens
Total weed control alongside raods, footpaths, industrial sites and parking lots.
Instructions for use

The herbicide.
Any glyphosate-based herbicde solution with an active concentration of ± grams/liter
 (4.68 OZ. per US g,) is suitable for use in your Selector.
Note that glyphosate solutions are available in various concentrations; be careful when mixing to ensure the proper concentration is used.

Herbicide effect.
glyphosate herbicide is absorbed through green foliage, and is distributed throughout the plant, resulting in the death of the plant and its root system.

Dosage.
For small weeds, one treatment with the Floret is usually effective. For larger weeds, subsequent treatments may be required.
For sales in the Netherlands please contact
Wesemeal BV
Zoutestraat 109
4561 TB Hulst
tel. +31 114-314853
fax + 31 114-319555
E-Mail wesemael@zeelandnet.nl